Mouse-pad.com.hk 中文
Beach Sofa / Air Sofa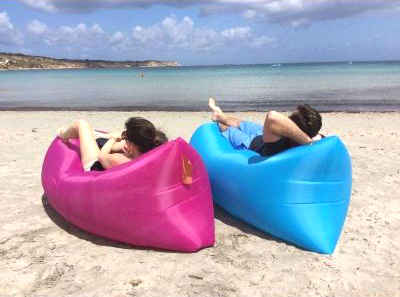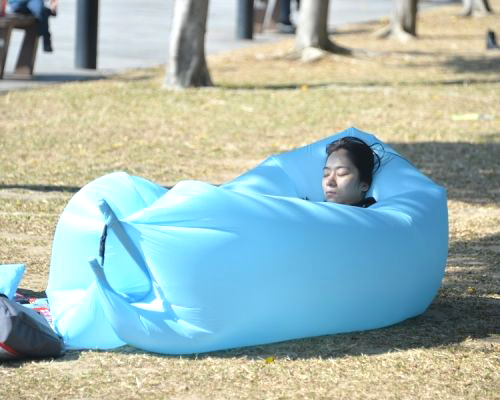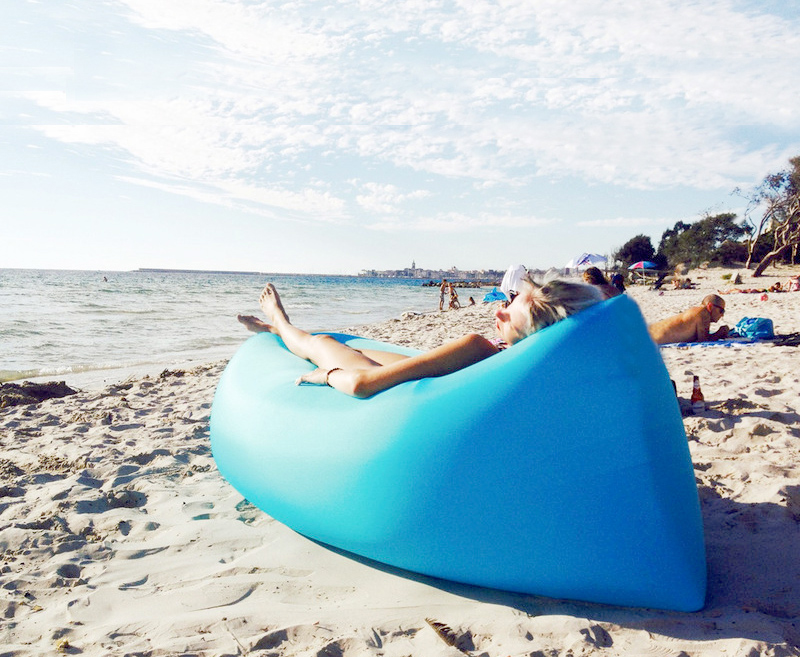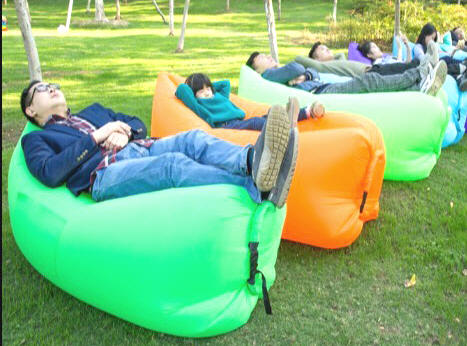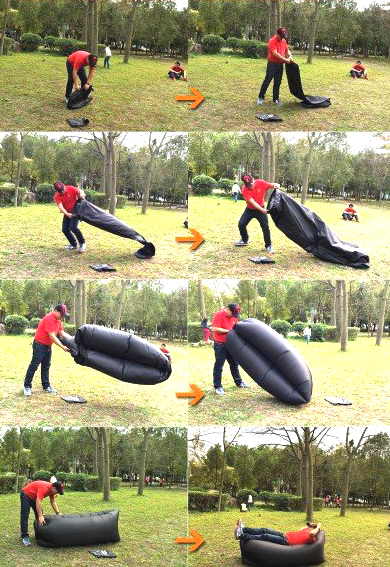 Portable Camping Lounger Sofa Inflatable Sleeping Bag Beach Hangout Lazy Air Bed
Features:
It is a comfortable seat or sofa, it doesn't need any tools, just wave your hands and about a few seconds can be finished.
The sofa is large and comfort, it is easily deflated and stored in a small package so you can take it to anywhere!
You can use it in travelling, beach, garden and so on.
It is the perfect buddy for all your outdoor activities.
Made of high quality polyester cloth and PVC, it is durable.
It can bear 160 Kgs, which means up to 2-3 people can comfortably plop down and kick back on it.
You can use it as a sofa or a bed.
Being stuffed with air, it makes you feel more comfortable.
When you go for camping, outdoor BBQ, beach swimming or waiting New I-phone issue, it is absolutely yours helper .
Color: Red, Black, Rose Red, Yellow, Blue, Green, Purple, Orange, Pink.
Size: 260cm x 70cm
NOTICE:
Please don't make circles when you inflate it again wind, because the bag is so long that you will be easily tripped over by it.
Please don't jump on it to ensure its long lifetime.
Please keep it away from fires, hard objects or any sharp things.
Credit card payment is acceptable for small order and overseas client
---
To know more.... Please contact us :
Hong Kong :-
Room 1306, 13/F., Wing Hing Industrial Building , 83-93 Chai Wan Kok Street , Tsuen Wan, N.T. , Hong Kong
Tel : (852) 8200-0199 ,(852) 3427 2129 Fax : (852) 8200-0194 , (852) 3184 0452
E-mail : info@mouse-pad.com.hk or mousepad.com.hk@gmail.com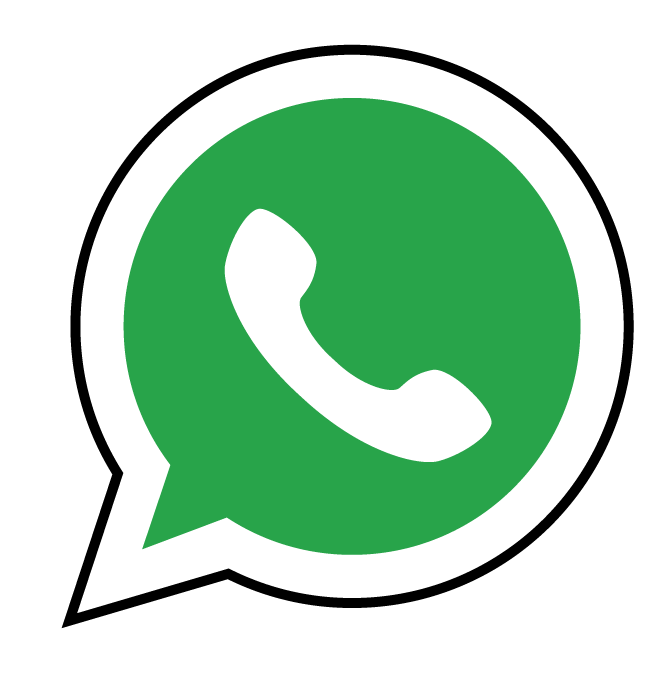 Company WhatsApp : +852 5612 5973
Web site : www.mouse-pad.com.hk